Much of the Hope surrounding Tottenham this season is fading as the club is seeing themselves drop in League standings, crash out of domestic cup competitions, be knocked out of the Champions League, and could possibly lose their manager.
Crashing Out of Top Four
Currently, Tottenham is still fourth in the Premier League. However, that gap between fourth and fifth is closing rapidly, as Liverpool is only three points off of Tottenham, with a game in hand. Due to Liverpool's point difference, if they take care of business, Tottenham has already lost their fourth spot at the moment. In a season that has seen Tottenham defeat Manchester City, it seems disappointing that they've had so much inconsistency that they may not even make the top four when rivals Liverpool and Chelsea are having some of their worst seasons in recent memory.
Since 2015, they have only failed to qualify for the Champions League and failed to gain the top four in the league twice. It seems as though Spurs are on the brink of another disappointing season, and this summer could be a massive one for departures if they are unable to qualify for Champions League football.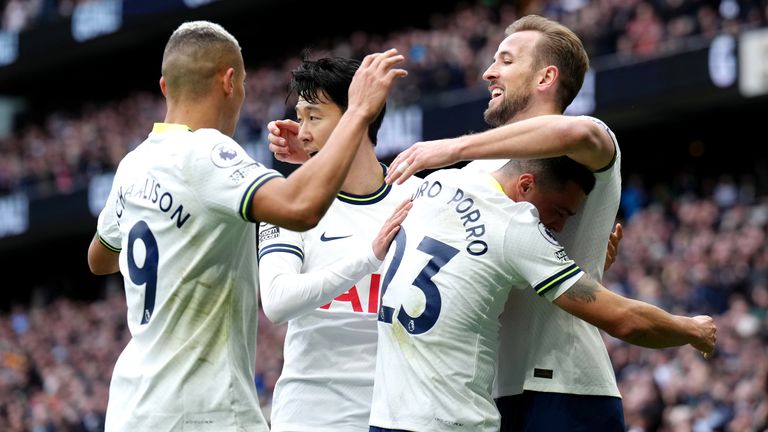 Knocked Out of the Champions League
Just last week, Tottenham was knocked out of the Champions League by AC Milan. Tottenham are famously a team that does not hold much silverware in their history, and constantly getting knocked out earlier than they should in the Champions League has to be frustrating for the club and their fans.
Being paired up against AC Milan, the talent showed that they could stack up with the Italian side, but once again, they failed to live up to the task. Tottenham is once again not exceeding, or even at points meeting expectations, and changes need to be made fast.
Tottenham has a loaded roster with the likes of Harry Kane, Son Heung-Min, Richarlison, Rodrigo Bentancur, Eric Dier, etc. However, failing to meet expectations in the Champions League and failing to make the Champions League next season could see some, if not all, leave the club.
Conte Leaving?
Antonio Conte is rumored to be on the way out of Tottenham at the end of the season. The cycle of Conte seems to have run it's course, and they are the latest to show the example. Conte has not stayed with a club for over four years in his managerial history. Conte has shown that he is a mastermind in the game, but it does seem as though he wears out his welcome far too fast.
Tottenham very well may be looking for another manager once again, their fourth since sacking Mauricio Pochettino in late 2019. They could find themselves in a new rebuild with a new system, and maybe, it is time for a new era in North London.
Why Paris Saint-Germain Needs to Reevaluate Their Approach
---
Join our Discord
to leave a question or comment regarding this article. We have sports fans talking betting all day — every day! JOIN THE DISCORD NOW AND QUALIFY FOR PRIZES & BETTING SWAG!
---